Skip Navigation
Website Accessibility

Bulky items may incur additional shipping charge.
Local? Order online - we will text when your order is ready to pick up!

Happy Tuesday!
Join us Today, October 17
Demonstration at 5:15 - 10-minute Table Runner with Karol
Refreshments & Social Time
Additional fabrics added to our Clearance: $5.99/yd and
additonal $1 off/yd when you finish the bolt
Store open until 6:00 p.m.
Our Facebook LIVE Batik Sale is being rescheduled. So sorry to disappoint, but we had a calendar conflict. Please watch for announcement on new date. In the meantime, our Batiks are on an in-store only sale of $9.99/yard (new arrivals excluded).

Saturday, October 21 - LIMITED SEATING - More information and Register Here
All Maxi-Lock Thread NOW $3.59
Floriani Stabilizers 40% OFF
Arrow Hydraulic Chairs On Sale for $329 (normally $449)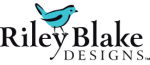 Door Banner of the Month - begins January 2024

Limited availability! Click HERE to register
SAVE THE DATE - Sunday, December 3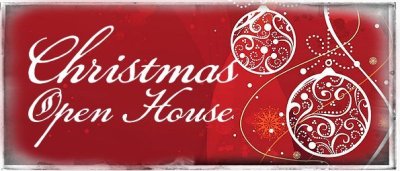 Just Arrived!


Pick up the designs you want on USB today and keep them in your OESD account for endless future retrieval. Yes, we can do this for you NOW!
We're Having a THREAD TOSS!

Bring in your old or empty thread spools and join our

Spool Toss

! Any spool you toss into our recycle bucket earns you a

25% discount on a new spool of thread

the same day. The new spool can be any size or type - no limitations as long as it is in stock (no special orders). Bring in as many as you like for same number of new spools - only one discount per new spool.
Upcoming Classes
Oct 20, Nov 10 & Dec 8
Open sewing day in our classroom. Bring your machine, project, and supplies and sit with friends for a day of sewing. Please pre-register - we are reserving the classroom for you, help us to plan for your arrival.
Cut, Press, Sew, Quilt - A Tuesday Evening Series
Join Margaret to make all or just one of these cute, cute, Lori Holt panels!
Home for the Holidays Embroidery Workshop - Oct 30-Nov 2 (4 days)
We schedule these workshops so you can leave your embroidery machine set up in classroom, saving set-up time each day.
Sweatshirt Jacket - 2-part class Nov 8 & 15
Get crafty with Tracey as she shows you how to create this fun and cozy jacket!
From 'Better Not Pout' - Nov 14
Margaret will lead this fun pinwheel design! There are additional patterns in the book that are under consideration for future classes. Let us know which ones are your faves!
Wonky Log Cabin - Tuesday, November 29
Angela will teach this Wonky Log Cabin block that can be made into a quilt, table runner, or pillow like this one. Great for a quick Christmas gift!
Oh, Sew Fun - Sewing Skills for Beginners Ages 9 and UP - One Saturday each Month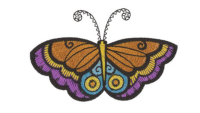 Embroidery Demo Days -November 28

Purchase a SewSteady extension table and save shipping by choosing "Pick Up In Store"