Skip Navigation
Website Accessibility

Bulky items may incur additional shipping charge.
Local? Order online - we will text when your order is ready to pick up!

April Specials
Easter Weekend Hours: Closing at 2 p.m. on Friday, April 7 and closed Saturday, April 8. See you on MONDAY, April 10!
Night and Day Purse, May 4&5
Weekend Duffle, May 16 (a three-day class)
Click to see 360-degree view
April is National Serging Month! Check out our Serger/Overlocker Specials!
New Attachment for BERNINA L890 Coverstitch: The Adjustable Tape Guide!
Watch Video Here and call to Pre-Order. See why the L890 is awesome by clicking here.
April Showers Fabric Sale:
15% OFF Any Polka Dots or Northcott Fabrics
Special Sales for National Serging Month:
20% OFF Maxi-Lock and SoftLoc thread
15% OFF Minky, Flannel & Rayon
10% OFF Quilting Cotton Fabric
Clearance Fabric: New slelections added - $7.99 per yard or finish-the-bolt of Clearance Fabric and save an additional $1 per yard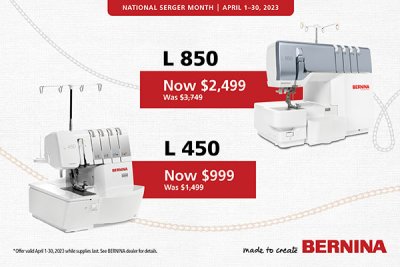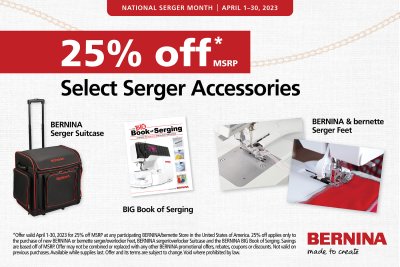 Mark you calendar for our Shop Hop Sunday - April 16 - Open Noon to 4:00
Shop Magazines & T-Shirts are available! Can be shipped or save the postage by picking up in store. Order Now
*****************************************************************************************************************
Upcoming Classes:
Oh, Sew Fun - Sewing for Beginners April 22 - Nearly Full!
Machine Mastery - Bernina 5 & 7 Series April 6 & May 2
Machine Mastery - Bernina 435, 475, 480 April 14
Machine Mastery - Embroidery April 20
Machine Mastery is Free when you've purchased your Bernina from Stitcher's Quest - call SQ for new owner registration.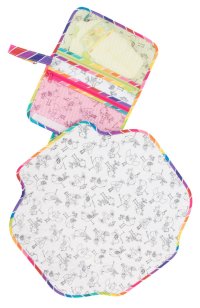 Changing Station - May 8 & 9
This compact set is perfect for changing baby on the go!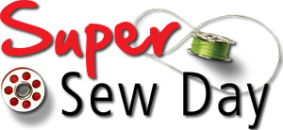 Friday, April 7 (10 a.m. - 2 p.m. Only)
Friday, May 12 (normal hours 10 a.m. - 4 p.m.)
Our classroom is open! Super Sew is free, but please register, as we have limited seating.
Sew Together Bag - April 11 - Only 2 Seats Left
An innovative construction technique makes this bag, with its four zippers, a fun bag to make and use!
Finished Size: 10Wx5in h x5inD.
Serger Club - April 21

Project: Perfect Presser Feet Caddy by Sookie Sews
Night and Day Purse - May 4 & 5


With Guest Instructor, Christie Mayer!



The Purse has one slip and two zippered compartments to separate and organize all your essentials. Carry it over the shoulder or crossbody using the adjustable, detachable strap. Or detach the strap and carry the Purse as a clutch. The Purse may be carried on its own or it may be used inside the Tote as an organizer!
Weekend Duffle, May 16, 17 & 23



Back by popular demand! This super-sized bag will hold ALL your weekend accoutrements!
Check our calendar for a complete list of classes!

Paducah, KY April 26-29, 2023
We're off to Paducah, KY! Yes, the store will be open - we have a couple of dedicated staff members that are staying behind so, if you are not going with us, please stop in and CHEER THEM UP!
Don't miss out on Retreat Classes at BERNINA Creative Center in Aurora, Illinois. Classes offered both online and in person. Find classes to get in-depth with In-The-Hoop Quilting, Q-matic, Getting to know your BERNINA L890 Overlock, or just a boot camp for your machine. Check out the Creative Center here.

By clicking on the links below to shop at our affiliates, you are helping us to provide continuing education on embroidery and sewing techniques at a reasonable cost. Thank you for your support!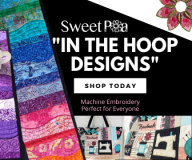 Purchase a SewSteady extension table and save shipping by choosing "Pick Up In Store"