Skip Navigation
Website Accessibility

Bulky items may incur additional shipping charge.
Local? Order online - we will text when your order is ready to pick up!

Mardi Gras Event with FWB Woman's Club
If you've been in to see us lately, you may have picked up a flyer for this Mardi Gras event with Fort Walton Beach Woman's Club. I just wanted to bring to everyone's attention that the deadline for reservations is coming up this Friday, January 20. This is a fun event that benefits local projects and charities supported by the Fort Walton Beach Woman's Club. Tickets are availabe at Gala 2023 - Mardi Gras on the Coast with Fort Walton Beach Woman's Club Tickets, Sat, Jan 28, 2023 at 6:00 PM | Eventbrite. I hope to see you there! -

Judy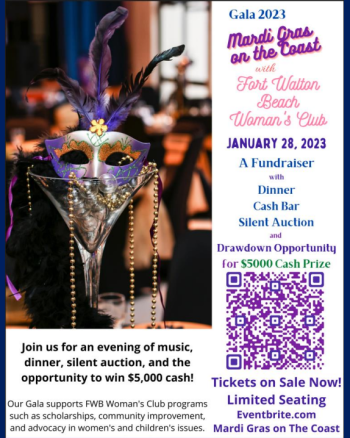 Upcoming Classes:
Check our calendar for all the classes we have scheduled for January, February, and March!

Paducah, KY April 26-29, 2023

Plan to join us in April 2023 as we travel to Paducah, KY for AQS Quilt Week! We would, of course, love to fill this bus (or two of them) and give everyone interested a chance to go with us. Reservations can be made by contacting Creative Tours at 850-243-7777. Click here for details!
Don't miss out on Retreat Classes at BERNINA Creative Center in Aurora, Illinois. Classes offered both online and in person. Find classes to get in-depth with In-The-Hoop Quilting, Q-matic, Getting to know your BERNINA L890 Overlock, or just a boot camp for your machine. Check out the Creative Center here.

By clicking on the links below to shop at our affiliates, you are helping us to provide continuing education on embroidery and sewing techniques at a reasonable cost. Thank you for your support!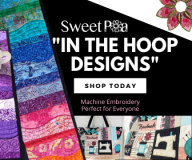 Purchase a SewSteady extension table and save shipping by choosing "Pick Up In Store"