Skip Navigation
Website Accessibility

Bulky items may incur additional shipping charge.
Local? Order online - we will text when your order is ready to pick up!

Christmas Open House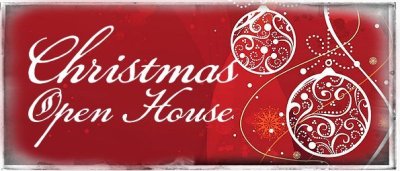 Christmas Open House, Sunday, Dec 4, 1:00-3:00 FREE
Special Sales! Demonstrations! Door-Prizes!
******************************************************************************************************************
We have several FREE Events on our calendar. Demonstrations are sometimes $5 and then you receive a $5 coupon for attending. Please register if you plan to attend so we can plan accordingly. See below for upcoming events...THANK YOU!
Kaffe Special Editions have ARRIVED!
.

SEW EXCITING!
BERNINA of America is giving away over $100,000 in BERNINA, bernette, and sister company prizes!
Enter for your chance to win one of the Dream Studio Grand Prize packages, as well as amazing monthly prizes. Don't miss your chance! Dream machines, accessories, notions, and sewing supplies could be yours.
Be sure to share your Dream Studio design on Stitcher's Quest Facebook page. We love to see what you dream!

Upcoming Classes: click on photo to for more information & to register: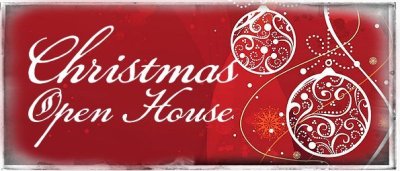 Christmas Open House, Sunday, Dec 4, FREE
Embroidery Demo Day, Monday, Dec 6, $5 w/$5 Coupon
By Annie Trunk Show, Friday, Dec 9, FREE

Paducah, KY April 26-29, 2023

Plan to join us in April 2023 as we travel to Paducah, KY for AQS Quilt Week! We would, of course, love to fill this bus (or two of them) and give everyone interested a chance to go with us. Reservations can be made by contacting Creative Tours at 850-243-7777. Click here for details!

and Sew Much More! Click here for a complete list of our classes!Don't miss out on Retreat Classes at BERNINA Creative Center in Aurora, Illinois. Classes offered both online and in person. Find classes to get in-depth with In-The-Hoop Quilting, Q-matic, Getting to know your BERNINA L890 Overlock, or just a boot camp for your machine. Check out the Creative Center here.

By clicking on the links below to shop at our affiliates, you are helping us to provide continuing education on embroidery and sewing techniques at a reasonable cost. Thank you for your support!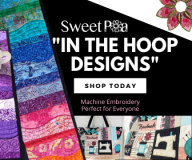 Purchase a SewSteady extension table and save shipping by choosing "Pick Up In Store"