Skip Navigation
Website Accessibility

Bulky items may incur additional shipping charge.
Local? Order online - we will text when your order is ready to pick up!

Just Arrived!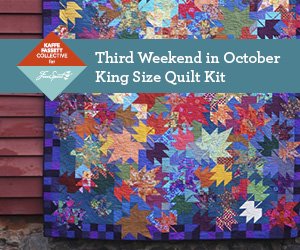 Third Weekend in October Quilt Kit with Kaffe Fassett Collective and Shot Cottons!
This King-sized quilt is stunning!
Finished size 85"x110"
Kit includes pattern and fabrics for quilt top and binding, plus:
* A large plotting graph (20"x24") to recreate the beautiful fall scene
* 42 pages of pre-printed translucent foundation paper for immediate sewing - no photocopying required.
Backing and batting are NOT included. Recommended backing is 3.5 yards of 108" wide Kaffe Fassett quilt back fabric.
Perfect for advanced beginner to enthusiast.
Long term project teaching color placement, foundation piecing and growing your love for patchwork .
Skill builder to challenge your creativity and/or use to master color theory.
Subliminally teaches you about the impressive beauty and color brilliance of using Kaffe Fassett Shot Cottons in your work. You will fall in love and be a Shot Cotton fan for life.
Randomly cut fabrics allow you to use the beauty and color of fabric to create unique Kaffe Fassett leaves. Fussy-cutting not required.
Create in individual units, worked in 9-Patch segments. Rows sew nicely together.
FreeSpirit will be providing Third Weekend in October Facebook group, creating a community to share progress as well as technique guidance for innovative foundation piecing and tips.
Retail: $390
One Week Only (or until they are gone) Special Intro Price: $375
In-Store Only Specials:
Thread Savings - Buy 3, Get 1 FREE
Mix and Match: Isacord, Mettler, Floriani, Maxi-Lock, Superior Threads

Pre-Cut Fat Quarters - Buy 3, Get 3 FREE
Check frequently for new additions

Sample Sale Rack - 20% OFF marked prices on our Store Samples
These are great bargains on handmade gifts!

Select Pre-Cuts and Pattern Books 20% OFF


BERNINA of America is giving away over $100,000 in BERNINA, bernette, and sister company prizes!
Enter for your chance to win one of the Dream Studio Grand Prize packages, as well as amazing monthly prizes. Don't miss your chance! Dream machines, accessories, notions, and sewing supplies could be yours.
Be sure to share your Dream Studio design on Stitcher's Quest Facebook page. We love to see what you dream!

Upcoming Classes: click on photo to for more information & to register:

Stitcher's Quest will be closed on Monday, September 5th, for Labor Day


Software Inspirations, Saturday, September 3



Choose your size for laptop carrier or case! Mary will be teaching this class in two parts on September 7 & 21. Laptop Case 12"Hx14"Wx2"D, Laptop Carrier 12"Hx14.5"Wx3"D


Rulerwork Quilt-As-You-Go, begins Thursday, Sept 8


Kimekomi Balls, Halloween, Monday, Sept 12


Freestanding Lace Witch's Hat, Tuesday, Sept 13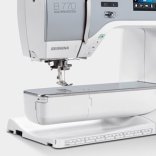 Machine Mastery for Bernina 5, 7, & 8 Series Machines, Tuesday, September 13
If you need a class for your new machine or a refresher course, please call to register.


My First Quilt Project, Tuesday, Sept 13
Beginner Quilting Class


Girl with the Pearl Earring - Sept 16 & 17 (only 1 seat left!)


Razzle Dazzel Extravaganza - Sept 16 @ 2:00
FREE EVENT! Join us as we showcase our new thread line: Wonderfil!
Samples, make & takes, and thread-ucation galore.
Light appetizers and punch.


Bright Seas, Tuesdays beginning Sept 13
A three-part class that is the perfect next step after Begin Quilting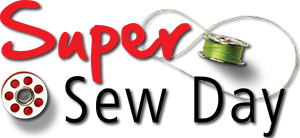 Friday, September 23
FREE with limited seating - registration required



Bernina Embroidery Mastery, Saturday, Sept 24
If you need a class for your new machine or a refresher course, please call to register.



Fabric Painting,Monday, September 26


Embroidery Day - Freestanding Turkey, Friday, Oct 7



Paducah, KY April 26-29, 2023

If you are considering taking this trip with us, DON'T WAIT to make your reservation! We cannot hold rooms without a deposit ($100). The deposit is non-refundable; however, travel insurance is available and final payment is not due until January 2023. Making a reservation now will allow you the flexibility of planning to go. We must release the rooms without deposits soon! After we release rooms, we cannot take further reservations.

Our trip includes travel by charter bus and lodging at Drury Inn, Paducah KY. Class registration will be on your own once AQS opens registration. If you have made a reservation, we will be able to keep you updated for individual class registration deadlines.

Plan to join us in April 2023 as we travel to Paducah, KY for AQS Quilt Week! We would, of course, love to fill this bus (or two of them) and give everyone interested a chance to go with us. Reservations can be made by contacting Creative Tours at 850-243-7777. Click here for details!


Welcome Home by Anna Maria Horner - Kits have Arrived!
Kit purchase makes you a member in Anna Maria's Welcome Home Club.
This gives you:
• Access to a series of videos tutorials starring Anna Maria with monthly guidance to make the Welcome Home Quilt.
• Access to a members-only Facebook group filled with other quilters on the same journey.
• Exclusive "quilter's lace" project(s) for club members
Finished size 84"x84"

and Sew Much More! Click here for a list of our classes!Don't miss out on Retreat Classes at BERNINA Creative Center in Aurora, Illinois. Classes offered both online and in person. Find classes to get in-depth with In-The-Hoop Quilting, Q-matic, Getting to know your BERNINA L890 Overlock, or just a boot camp for your machine. Check out the Creative Center here.

By clicking on the links below to shop at our affiliates, you are helping us to provide continuing education on embroidery and sewing techniques at a reasonable cost. Thank you for your support!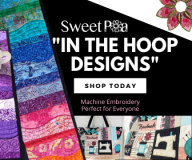 Purchase a SewSteady extension table and save shipping by choosing "Pick Up In Store"