BERNINA of America is giving away over $100,000 in BERNINA, bernette, and sister company prizes!
Upcoming Classes:
click on photo to for more information & to register:
Stitcher's Quest will be closed on Monday, September 5th, for Labor Day
Software Inspirations, Saturday, September 3
Choose your size for laptop carrier or case! Mary will be teaching this class in two parts on September 7 & 21.
Laptop Case 12"Hx14"Wx2"D, Laptop Carrier 12"Hx14.5"Wx3"D
Rulerwork Quilt-As-You-Go, begins Thursday, Sept 8
Kimekomi Balls, Halloween, Monday, Sept 12
Freestanding Lace
Witch's
Hat, Tuesday, Sept 13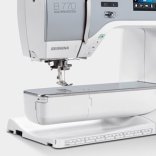 Machine Mastery for Bernina 5, 7, & 8 Series Machines
, Tuesday, September 13
If you need a class for your new machine or a refresher course, please call to register.
My First Quilt Project, Tuesday, Sept 13
Beginner Quilting Class
Girl with the Pearl Earring - Sept 16 & 17
(only 1 seat left!)
Razzle Dazzel Extravaganza - Sept 16 @ 2:00
FREE EVENT!
Join us as we showcase our new thread line: Wonderfil!
Samples, make & takes, and thread-ucation galore.
Light appetizers and punch.
Bright Seas, Tuesdays beginning Sept 13
A three-part class that is the perfect next step after Begin Quilting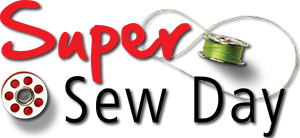 Friday, September 23
FREE with limited seating

- registration required
Bernina Embroidery Mastery, Saturday, Sept 24
If you need a class for your new machine or a refresher course, please call to register.
Fabric Painting,Monday, September 26


Embroidery Day - Freestanding Turkey, Friday, Oct 7


Paducah, KY April 26-29, 2023
If you are considering taking this trip with us,
DON'T WAIT
to make your reservation! We cannot hold rooms without a deposit ($100). The deposit is non-refundable; however, travel insurance is available and final payment is not due until January 2023. Making a reservation now will allow you the flexibility of planning to go. We must release the rooms without deposits soon
!
After we release rooms, we cannot take further reservations.
Our trip includes travel by charter bus and lodging at Drury Inn, Paducah KY. Class registration will be on your own once AQS opens registration. If you have made a reservation, we will be able to keep you updated for individual class registration deadlines.
Plan to join us in April 2023 as we travel to Paducah, KY for AQS Quilt Week!
We would, of course, love to fill this bus (or two of them) and give everyone interested a chance to go with us. Reservations can be made by contacting Creative Tours at 850-243-7777.
Click here for details!
Welcome Home
by Anna Maria Horner -
Kits have Arrived!
Kit purchase makes you a member in Anna Maria's Welcome Home Club.
This gives you:
• Access to a series of videos tutorials starring Anna Maria with monthly guidance to make the Welcome Home Quilt.
• Access to a members-only Facebook group filled with other quilters on the same journey.
• Exclusive "quilter's lace" project(s) for club members