This just in....Shinae, a Floriani Educator, will be at Stitcher's Quest on Tuesday, Sept 14!
BERNINA Community Studio Embroidery - Sept 15
Be ready for the changing seasons with an embroidered pillow panel. We'll create our own seasonal saying and design using built-in embroidery fonts and designs. Then, we'll stitch out the design with buttonholes using Pinpoint Placement. When you finish, you'll want to make more for holidays and special occasions! This is an all-inclusive make-and-take - Kits are Ready and Embroidery machines provided by Stitcher's Quest.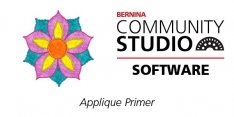 Creating Fringe w/Bernina Embroidery 8 - September 18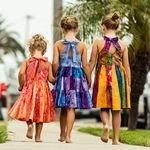 Aloha Dress, Sept 21
This oversized sundress is sure to please your little sweetheart. All the detail is in the back with a clever bow tie closure made with an unusual hidden facing feature. A simple tip is included for a painless zipper technique or you may choose the loop and button feature for an easy method to finish the back. The optional skirt has a fun twirl factor, since it is created with multiple wedges. 10degree ruler required.
Through The Woods 4-day Workshop, Sept 21-24
You can make your thread color in whatever colorway you like best. The designs are multi-hooped.
Bat Moon Rising, Sept 27
With the Mini Wonderful Curves project book as a guide, this class will focus on cutting and piecing the "Bat Moon Rising"



Lollipop Rulerwork, October 7
Join Margaret and learn to use the Lollipop quilting rulers by Amanda Murphy!
New Owner Classes for Bernina Machines - Various Dates
Learn to master your BERNINA Sewing machine. Learn to care for your machine, and how to use specialty functions to customize your machine's settings to your needs. You'll learn to use the most important utility stitches on your machine, such as straight stitches, overlock stitches, long stitches, blind hem, and buttonholes. In addition, you'll learn about the many creative options of your machine, including decorative stitches, combi mode, free-motion stitching and more. We will work step by step through hands-on activities from the My BERNINA Sewing Mastery Workbook.
Purchases made through our affiliate programs by links below allow us to offer educational embroidery programs at reduced rates and pass the savings on to our customers. Thank you for your support!