Skip Navigation
Website Accessibility

Bulky items may incur additional shipping charge.
Local? Order online - we will text when your order is ready to pick up!

August/September Classes
Get ready for some end-of-summer fun in our classes!
Click on the class photo or title to register online:
November Event: Sew Happy with Embroidery Online/OESD
Begin Quilting Classes start Monday, August 16.
Learn all the basic techniques for making a quilt. This four-part class will take you through all the steps from choosing fabrics, cutting, sewing together, squaring, and finally, to sandwiching and binding.
Free Motion Quilting - A 6-part Class, begins Aug 17
This class will give you lots of practice with basic quilting shapes and will increase your confidence with FMQ. If you have been wanting to try this technique, this is the class for you.
Overlocker Community Studio, August 18
Woven Pillow with Sylvain Bergeron. Did you know that your serger/overlocker is the fastest embellishment tool in your sewing room? With its ability to handle thicker threads with ease, it makes quick (and perfect!) work of edging simple strips of canvas, turning them into the ideal base for a dimensional woven lattice that will form the front of the pillow. The rest is a simple pattern for a flange pillow. Proof that simple techniques can yield striking results!
Hand-Stitch Club with Mary, August 19
Continue your journey with Mary! New stitches for your stitch journal using Pearl Cotton and Batiks. Showcase beautiful fibers to create a journal of different hand stitches. Also start a beautiful sea themed block!
Getting to Know your Silhouette - Fabric Technique, August 25
Learn to scan, trace, and cut fabric for applique
Open Sewing in Our Classroom- Bring Your Project Aug 27 & Sept 24
...And it's FREE!
Lollipop Rulerwork, September 2
Join Margaret and learn to use the Lollipop quilting rulers by Amanda Murphy!
Sewing Derby - Ages 7 - 15, Saturday, September 4
Our Sewing Derby has been a popular youth activity and we are going to continue this program through the fall. Bring your kids and grandkids in to make their own coaster. We'll provide the sewing machines, fabric, and guidance. Parents or guardians plan to stay and assist.



Bowl Me Over Handbag, September 7 & 8


Sheri will guide you through this

fun-to-make bag featuring a classic bowler silhouette with easy-to-grab handles and an adjustable, detachable carrying strap. The main compartment opens side for easy access to the bag's contents.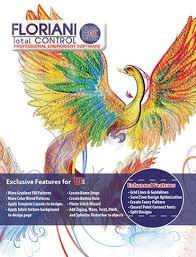 Total Control U - August 14 w/Zoom Option


April has plans for a Halloween Project!



BERNINA Community Studio Embroidery - Sept 15
Be ready for the changing seasons with an embroidered pillow panel. We'll create our own seasonal saying and design using built-in embroidery fonts and designs. Then, we'll stitch out the design with buttonholes using Pinpoint Placement. When you finish, you'll want to make more for holidays and special occasions! This is an all-inclusive make-and-take - Kits are Ready and Embroidery machines provided by Stitcher's Quest.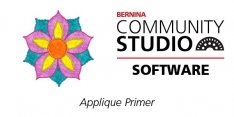 Creating Fringe w/Bernina Embroidery 8 - September 18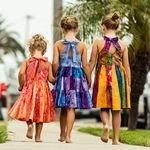 Aloha Dress, Sept 21
This oversized sundress is sure to please your little sweetheart. All the detail is in the back with a clever bow tie closure made with an unusual hidden facing feature. A simple tip is included for a painless zipper technique or you may choose the loop and button feature for an easy method to finish the back. The optional skirt has a fun twirl factor, since it is created with multiple wedges. 10degree ruler required.
Through The Woods 4-day Workshop, Sept 21-24
You can make your thread color in whatever colorway you like best. The designs are multi-hooped.
Bat Moon Rising, Sept 27
With the Mini Wonderful Curves project book as a guide, this class will focus on cutting and piecing the "Bat Moon Rising"
New Owner Classes for Bernina Machines - Various Dates
Learn to master your BERNINA Sewing machine. Learn to care for your machine, and how to use specialty functions to customize your machine's settings to your needs. You'll learn to use the most important utility stitches on your machine, such as straight stitches, overlock stitches, long stitches, blind hem, and buttonholes. In addition, you'll learn about the many creative options of your machine, including decorative stitches, combi mode, free-motion stitching and more. We will work step by step through hands-on activities from the My BERNINA Sewing Mastery Workbook.
Purchases made through our affiliate programs by links below allow us to offer educational embroidery programs at reduced rates and pass the savings on to our customers. Thank you for your support!