Embroidery Designs, Stabilizers, Thread Kits...Oh, My!
at Santa Rosa Mall
300 Mary Esther Blvd
Mary Esther, FL 32569
(850) 864-4555
www.StitchersQuest.com
Our School of Embroidery Event was roaring good fun last weekend! We had a full house with lots of great information on Oklahoma Embroidery products. We'll soon be packing up the extra Stabilizers, Embroidery Designs, and Thread Kits that were shipped to us on consignment. If you were not able to attend, we are extending event pricing on OESD products only until 6:00 p.m. Tuesday. Stop on by and see what a great deal we have on event products and the SPREE program!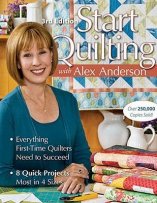 Begin Quilting - Thursdays for six sessions beginning November 21
(skips Thanksgiving and Christmas weeks)
Learn all the basic techniques for making a quilt. This six-part class will take you through all the steps from choosing fabrics, cutting, sewing together, squaring, and finally to sandwiching and binding your quilt. You will have a completed lap-sized quilt in a traditional Rail Fence pattern upon completion. Fabric is not included in price of class.
Fiberworks Workshop - Monday, Nov 18
Choose from any of the Laura Heine collage patterns and join Lynda for a day of creativity!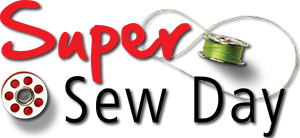 Super Sew Day - Thursday, Nov 21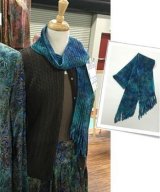 Ladies Night Out - Friday, Nov 22
Join us for an evening of sewing fun and finish those Christmas projects! Bring a project or take the class (no extra class fee). If you would like, bring a pot luck dish and your favorite beverage. The November class is on creating a lovely Chenille Scarf. These lovely scarves make wonderful, easy, well-loved gifts!

BJ's Designs - Collage Quilts - Nov 20&Dec 4 @ 10:00

Choose from any of the BJ's Designs collage-type patterns.
AccuQuilt Club - Saturday, Nov 23
This month's project is a beautiful feathered Christmas Tree wallhanging.


Floriani Club - Monday, Nov 25 @ 10:30
Learn Floriani Software! Classes will concentrate on Total Control U software with a sampling of the different software offerred by Floriani: Total Quilter, My Design album, Lacemaker, and Lettering Master.


Christmas Open House - Monday, December 2, 5:30-7:30

Mark your calendar! We'll have special demos, sales, and treats!



Lunch Box Quilts Workshop - Thursday & Friday, Dec 9&10
Choose from any Lunchbox Quilts design.

Pineapple Twist - Jan 13 at 10:00
The Pineapple Twist pattern uses traditional prairie points in a new and modern way to create irresistible texture in 3 different sizes. The background is made of 2 1/2 inch squares -, so this is a good time for those of you who have the Accuquilt cutter to put it to use! Traditional piecing, raw edge applique and prairie points are used in this quilt. Bring a sewing machine in good working condition, thread, fusible web and sewing supplies (scissors, seam ripper, pins etc) and have you fabric pre-cut according to the pattern and size quilt you want to make.