Christmas In July!

At Santa Rosa Mall
300 Mary Esther Blvd
Mary Esther, FL 32569
(850) 864-4555
www.StitchersQuest.com
Start your Christmas in July with one of or upcoming classes!
Northern Lights - Monday, July 15 @ 10:30
Introducing Northern Lights, our next pattern in Jaybird Quilt Series. Using a beautiful blend of batiks, we will create a stunning Christmas in July quilt!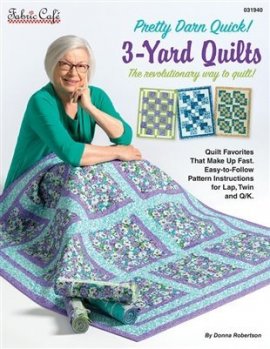 Pretty Darn Quick! 3-Yard Quilts Thursday, July 18 @ 10:30

Quilt Favorites that make up Fast! Learn the magic of a 3-yard quilt! Great for beginners or a quick gift on a budget. Choose three fabrics - a light, medium and dark. You'll only need one yard of each for the quilt top. Use from your stash or we have pre-selected three-yard bundles to make this easy. Free Fabric Cafe pattern with purchase of a bundle or free Fabric Cafe book with purchase of four bundles.


July Sewing Project - Self-binding Baby Blanket Tuesday, July 9
Each month we offer a unique lesson from the BERNINA Creative Studio focusing on sewing skills. This month: A Self-Binding Baby Blanket!



A two-day Seminar - July 11-13 (Thursday or Friday plus Saturday)
Registration includes lunch both days and a FREE GIFT valued at over $499!


Melody the Memory Bear - Tuesday, July 23 @ 10:00
Make a "patchwork" bear - a special memento to cherish as a reminder of your baby's first years, to mark a special occasion, or in memory of a special loved one. Melody is an easy teddy bear pattern without joints. A great way to transform a child's pre-loved clothing into an everlasting keepsake toy.


Island Breeze - Tuesday & Wednesday July 30&31 @ 10:00
A two-day workshop to machine embroidery this quilt or table runner by Lunch Box Quilts!


Classes begin July 15th!
We have a different project each week for six weeks! These projects are designed to improve your sewing skills. Choose from the adult class on Monday mornings or the youth & young adult class on Wednesday afternoons. We are also taking a waiting list for adult class in the evening, so give us a call if you are interested. The projects are each independent, so you can sign up for one, a few, or all.
Holiday Hounds or Christmas Cats - Wednesday & Thursday August 7&8
Choose your favorite for this Christmas-themed machine embroidery with applique workshop. Bring your embroidery machine and set up for a two-day workshop to make a quilt or wall hanging!