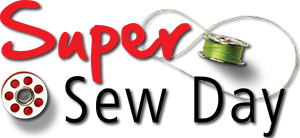 Thursday, May 23 10:00 to 5:00
Bring your project and sewing machine and join us. Register here.


Make your plans to join us in July for a Floriani embroidery presentation! This is a two-day lecture and demonstration. Register for your choice of Thursday & Saturday or Friday & Saturday. A light lunch will be included both days.



Evolution - A FREE Event courtesy of QT Fabrics - Tuesday, August 13, 5:30 p.m.
Learn about digital printing and what it means to the quilting world. A special gift for each attendee! Advance Registration is Required.



BERNINA Overlocker Lab - Friday, August 16


A three-hour hands-on workshop with BERNINA educator Kate Toney. During this workshop, you will have hands-on experience with a new overlocker while experimenting with stitch set-up, fabrics, and thread. Come learn how amazing these compact machines are! We provide the machines and all of the supplies.




Upcoming Classes:


Bernina Creative Studio - Modern Heart Wall Hanging Sewing Project Tuesday, May 14
Morning or Evening Option
This month's project focuses on applique technique.
Fiberworks Workshop - Tuesday, May 14 & 28 or June 18 & 25 - a 2-session class
Choose from one of the Laura Heine fiberworks patterns and join us for a day filled with creativity!
Rulerplay - Feather Quilting - Friday, May 17
Learn how to incorporate the feather pattern into your quilting using Westalee Design Feather Templates.
Rulerwork Class - Quilt As You Go Sampler - Saturdays beginning May 18
A 9-week Class
on the art of Rulerwork with Westalee Rulers.
Kitchen Boa on your Serger or Sewing Machine - Wednesday, May 22
Bring your overlocker or sewing machine. This kitchen scarf is made with fabric of your choice and a tea towel. You'll look the expert in the kitchen with this handy accessory!
Glorious Spring Wall Hanging - Wednesday, May 22
A Machine Embroidery class! A wall hanging that highlights many of the delights of spring...gentle breezes, the warmth of the sun on our face, blue skies, and bunnies frolicking in the garden.
Candice Purse - Wednesday, May 29
Design Works - Painted Zentangles - Saturday, June 1
Create your own Zentangle design using the drawing tools in DesignWorks. Learn how to edit scanned artwork to create a masterpiece.
Ocean Odyssey - Monday & Tuesday, June 3&4
Back by popular demand! Join us to stitch out this ocean-theamed project. We've reserved two days so you can relax and take your time.
Mini Quick Curve - Sea Glass - Friday, June 28
Continuing on our series from the Mini Wonderful Curves project book, we will focus on cutting and piecing Sea Glass.