745 Beal Parkway NW #5
Fort Walton Beach, FL 32547
(850) 864-4555
www.StitchersQuest.com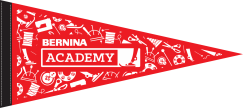 December 8&9
(more details below)
Receive an additional 20% OFF your next order at Embroidery Studio Online
Use Coupon Code

SQ20OFF
Click here to visit our calendar or on the photos to register for classes online.
Hocus Pocus

- A Two-Day Workshop - Friday and Saturday, Oct 27 & 28
You will need your embroidery machine and largest hoop for Claudia's Hocus Pocus design.


Beginning Quilting - A Six Week Class - Evenings beginning Monday, October 30
We will be doing the Rail Fence pattern from "
Start Quilting
" with Alex Anderson. Learn color theory for your quilts, cut fabric properly, accurately sew blocks together, sandwich your quilt, add inner and outer border, square up quilt, and finish with binding. 15 hours of instruction and guidance. In six weeks, you will have a finished quilt! Stitcher's Quest gives 10% discount for student purchased supplies.
Kimberbell Embroidery Club - Tuesday, October 31
Multiple dates available


This is the year to get those quilt tops out of the closet! This class will certify you to operate the Q24 longarm for in-store rental! We will cover the basics on how to operate the machine for free-motion, ruler-work, and pantograph. You will learn how to properly maintain the machine, thread the machine and wind bobbin. All materials will be provided.

This certification class will allow you to rent time on our Q24 for free-motion quilting, which includes pantograph tracing and ruler-work. A second certification class is required for use of the Q-Matic - this is a prerequisite for the second class.


Rag Quilt - Saturday, November 4 - 1:30 - 4:00
Fun for quilters of any age! Make a fun rag quilt in an evening! Prep work is required prior to class. Contact shop for supply list and instructions. 10% discount on supplies from Stitcher's Quest after registration.
Flanged Binding - Tuesday, Nov 7
This instructive workshop will give you the choice of two different styles of two fabrics with which to bind your finished quilt. The first, with instructions from Missouri Star Quilt's Ginny's YouTube, is about 3/4" wide. Working with those measurements, Sandra worked out a more standard 3/8" binding, which will not cut off the corners of any points you've worked so hard to keep. You will learn the cutting, sewing, pressing and finishing of the binding, with help on the corners and the turning to end up with perfect corners. Sandra will also mention the method used to make the multi-color contrast border on the store example. If anybody wants the instructions on this 4-patch batik quilt in the store, she'd be glad to give a hand-out about it. This is a very attractive way to finish a quilt AND, mind you, it's all done by MACHINE, no hand hemming!
Silhouette Cameo - Out of the Box Tues, November 7 - 4:00-5:00
You've just purchased a Cameo from SQ and want to start using this amazing machine. This class will help you get it out of the box and ready to create your first project. Bring your Cameo and a laptop. Don't forget the power cords! We will get your application software loaded and talk about the capabilities.
Silhouette Cameo Club - Tues, November 7 - 5:30-7:30
Do you have one of these fun machines? Each month we will have a fabulous project that will develop our skills with the Cameo! There is no class fee if you purchased your Silhouette from Stitcher's Quest.
Bag of the Month - The Margo Handbag - Tuesday, November 14
Machine Embroidery Basics - Door Hanger - Tuesday, November 14 - 5:30
Pockets to Go Workshop - Thursday, November 16
These fun organizers make great gifts!